About Us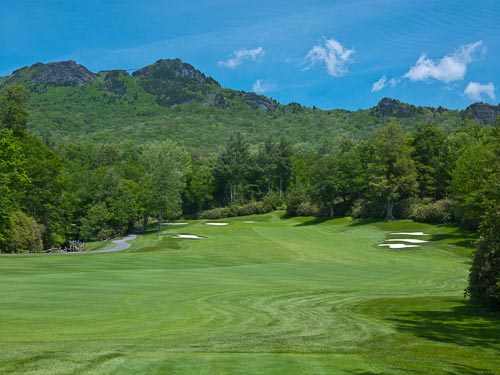 The North Carolina Golf Panel (NCGP) was founded in 1995 by noted Charlotte public relations executive Bill Hensley, an award-winning golf writer and longtime promoter of the game. The organization began as a free-standing, self-supporting interest group under the aegis of North Carolina Magazine, a publication of the then-North Carolina Citizens for Business and Industry, the state chamber of commerce (now known as the North Carolina Chamber). Since 2005, the NCGP has operated as a freestanding entity. Hensley, who was inducted into four halls of fame in recognition of his vast accomplishments, passed away in March of 2022 at age 96.
Since its inception, the NCGP has emerged as an authoritative statewide source of golf course rankings in a state that boasts some of the nation's best courses. Our approximate 175-member group has a unique composition: There are members of the golf media, an array of club professionals and general managers, accomplished amateur players, and many others who take an enthusiastic and active role in promoting golf in North Carolina. Lastly, the panel has a significant number of business executives who share a common thread with each of the above – a passion and appreciation for golf in our great state. Membership is by invitation only.
The members of the NCGP vote annually to determine up-to-date rankings of North Carolina's Top 100 Courses. We also rank the Top 50 Courses You Can Play, and additionally we  arrive at the top dozen courses in each of the following seven regions: Western, Charlotte Metro, Piedmont Triad, Triangle, Sandhills, Eastern and Coastal. We also vote on a few select specialty categories each year. Our rankings are first published each April in Business North Carolina magazine, plus are detailed on this website and distributed to media throughout the state.